Connection Church in Hinesville is a family of authentic people. Our mission is simple: we live Christ-centered lives and build relationships with people that allow them to experience the love of God. We found our mission in Micah 6:8 which teaches: "…What does the Lord require of you but to do justly, to love mercy, and to walk humbly with your God?" It is the best way for us to fulfill our vision, wherein we are connected to God, connected each other, and connected with our community. With a contemporary worship service and relevant messages of faith, Connection Church inspires people in their pursuit of purpose.
Sunday Morning Services Reopen
Wednesday Night Services Reopen
Costal Georgia
Men's Summit
You can experience our messages either in person or online via our YouTube channel. Our messages are both live streamed and archived on our YouTube channel so you can listen any time and anywhere you want. Please subscribe to us on YouTube and click the bell icon to receive notifications on when service goes live!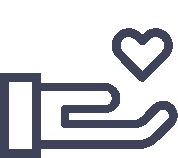 "Knowing that whatever good things each one does, this they will receive back from the Lord ."